#GOMonth is almost over and I've given you 4 challenges so far! This next one is a bigger one! 
Here is the 5th challenge:
I want you to clean out your refrigerator!!!!!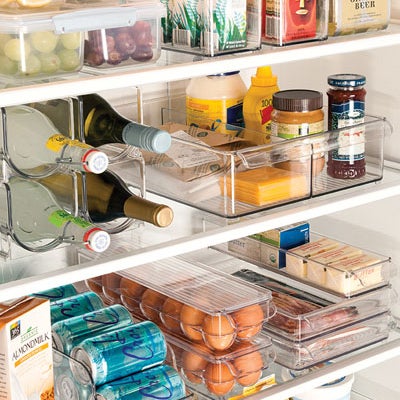 pictures courtesy of The Container Store!
It's time! Do it! Throw out all old food,pieces of food, get it out! Do you see anything that is still good but you haven't used yet? Maybe put that to the front of the fridge. The fridge is one of the most used appliances. Lets keep it nice and lets know what we have in there!
It can save you money too!