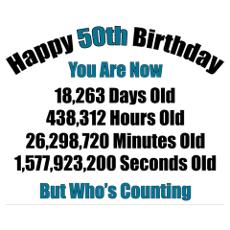 OH my! I'm 50 years old today!!! 
The one thing that I am really celebrating is that 10 years at age 40, I changed my whole life for the better, which includes starting this Professional Organizing business. I am so proud and happy that I took an interest in myself and my well being. I invite all of you (at any age) to do the same! 
Thank you for the bottom of my heart for all the support!