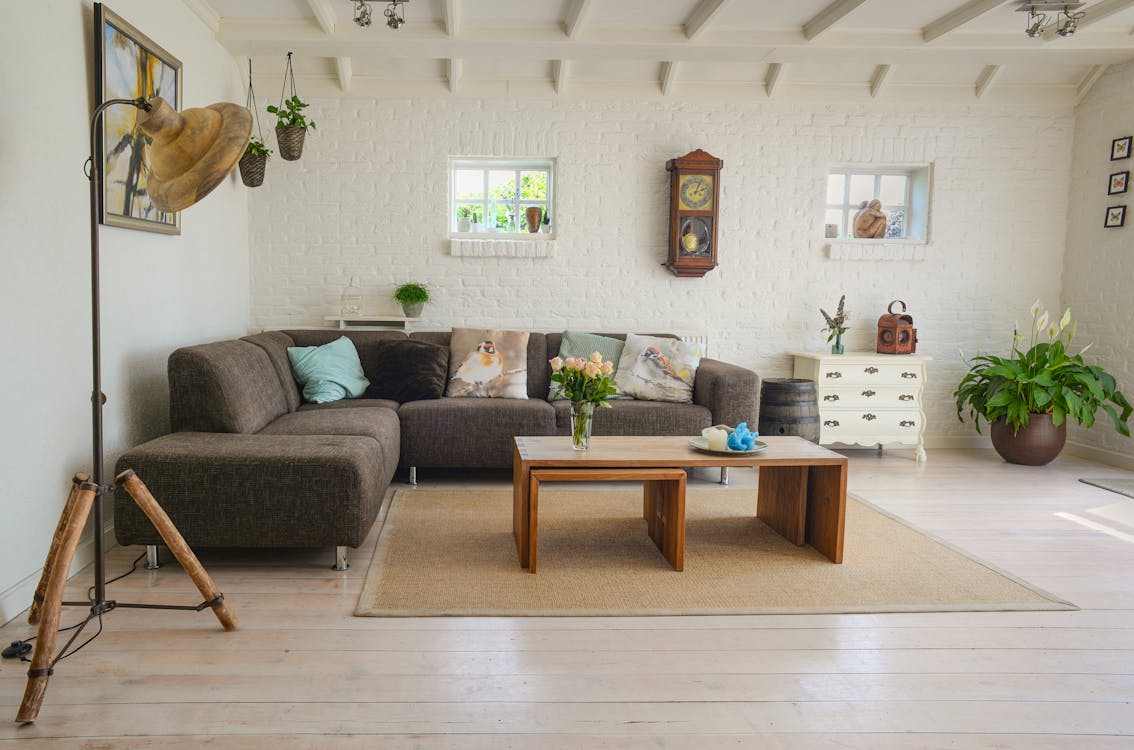 Maintaining a magazine-worthy home is likely not a realistic achievement, but having a clean, clutter-free home is attainable. If life has allowed your home to get out of control, you may feel overwhelmed just trying to figure out where to begin. Thankfully, there are several strategies you can implement to begin tackling the clutter in your home.
The "Why"
Before beginning any new project or lifestyle change, it is important to understand why you are embarking on this journey in order to help you stay focused and, more importantly, motivated. There is more to having a clean home than just the pride in appearance and possession. According to Shape, cleaning out your clutter can reduce stress, boost your productivity, and even lead to healthier lifestyle choices. Not only will your home be cleaner, but your mental and physical health will also benefit from the reduced stress of clutter.
Make a Plan
Now that you've decided to commit to cleaning up your home, where do you start? Make a plan to decide which room to tackle first, and then begin cleaning room by room until they are each done before moving to the next space. Each item needs to be categorized into "keep," "trash," or "donate." Keep the items you want, trash the items that are broken or damaged, and donate the items that you are willing to part with. It can be a stressful process to determine which items to get rid of, but persevere through and know that the end is worth it.
Tidy Bedroom Means Better Sleep
Your bedroom is a great place to start decluttering. Studies show that you will sleep better in a clean bedroom, so that is great motivation to finally go through all the clothing that you've been collecting over the years. Once you have sorted through your clothes and decided which items to keep, it is helpful to get your closet organized in order to maximize the space and be able to see each item you have. Utilize clear storage boxes to store out-of-season clothing and install hooks to hang up scarves and miscellaneous items. Hanging a double rod will instantly increase the amount of space that you have to store hanging clothes. These tips will help you organize your space and be able to keep it tidy in the future.
Keep It Clean
After you have worked hard to declutter your home, it is now important to maintain the state of cleanliness and tidiness. There are several small habits that you can develop in order to keep your home clean. For example, keep your kitchen tidy by emptying your dishwasher each morning and continuing to clean up after each meal. Encourage your children to keep things neat and clean, and take time each evening to clean off the countertops and put away stray items. According to the New York Daily News, even just 10 minutes of intentional cleaning each day will make a difference and keep your home clean.
Maintaining a clean home is easier once you have gone through the difficult task of decluttering every room in your house. Each member of the family can have their own responsibilities and participate in tidying up and keeping things straight. It may even be fun to turn cleaning into a game or competition, seeing who can get the most done in a specific amount of time! Once you have created daily habits and a regular routine, you will all be rewarded with a relaxing home, and you will have extra free time to do other things that you enjoy.
Photo Credit: Pexels
Jackie Waters can be found at Hyper-tidy.com