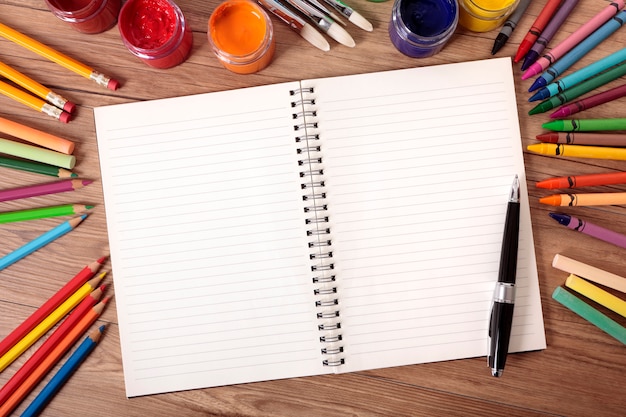 I have notebooks for each of my set of thoughts. Let me explain what that means.
I have 4 separate interests: songwriting, spoken word/poetry, joke writing, general ideas. I am a firm believer of writing things down and writing them out. I like seeing the ideas. SO I have a notebook for EACH one. So if a song comes to me, I go to the SONG notebook and work it out there. IF a joke comes to me, then I pick up the JOKE notebook and write it out there. In my general notebook, I write down organizing ideas, or my lists sometimes.
You may say carrying four books is too much. Actually it isn't. You can get for small pocket-size.
For me i have notebooks of different sizes and colors. I like keeping everything separate. Plus you can get notebooks for under a dollar at some places, or you can get the fancy ones that cost a little more. If it help you creativity, do what you must. Notebooks are great for keeping all of your thoughts and having them HELP me in my life!